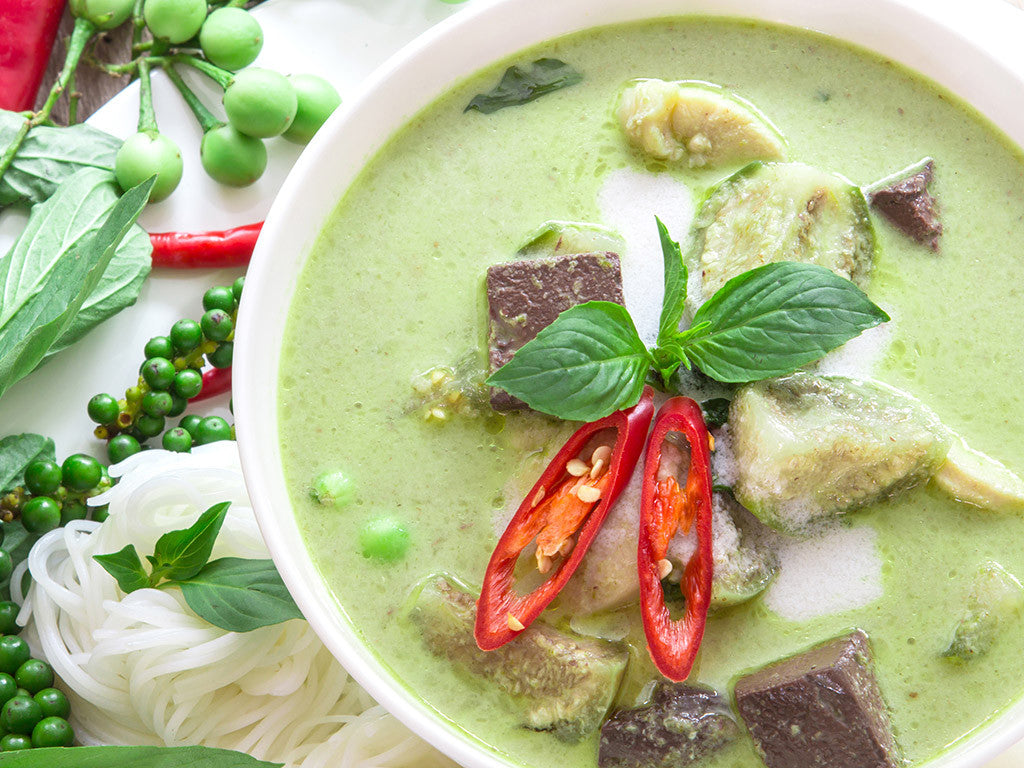 This is a comforting vegan one pot recipe. You can't go wrong with this flavorful, nutrient packed, tummy warming dish. You don't need to be stuck on the exact ingredients. Use up whatever you have in your fridge or garden and it will taste just fine.
Ingredients:
2 inch piece fresh ginger, peeled and thinly sliced
5 cloves garlic
2 Tbsp. vegetable oil
1 teaspoon mustard seed
¾ teaspoon turmeric
1 teaspoon cumin seed
1 medium red onion, diced
2 large tomatoes; cut in chunks
1 can (14 oz/414 ml) full fat coconut milk (you won't regret it)
2 sweet potatoes, peeled and chopped
1 cauliflower; cut in florets
½ lb (¼ kg) okra, stemmed and halved, lengthwise
1 large can chickpeas, drained and rinsed
2 Tbsp. limejuice
Fresh cilantro (lots)
3 cups cooked rice
1 teaspoon salt
¼ teaspoon pepper
Directions:
Puree ginger and garlic in ¼ cup water until smooth.

Heat oil over medium heat in large saucepan; add onion, mustard seed, cumin seed and turmeric; cook 2 minutes.

Reduce heat to medium low; add ginger/garlic paste and cook until liquid is evaporated (approx. 5 - 7) minutes; keep your eye on it!

Add tomatoes and cook for 3 minutes.

Add potatoes and 3 cups water; season with salt and pepper; turn heat to high and boil until potatoes are tender.

Reduce heat to medium; add coconut milk, vegetables and okra; simmer for 10 minutes;

Add chickpeas and lime juice; increase heat to high for two minutes until liquid is reduced slightly.

Serve over rice and garnish with cilantro.
Enjoy!