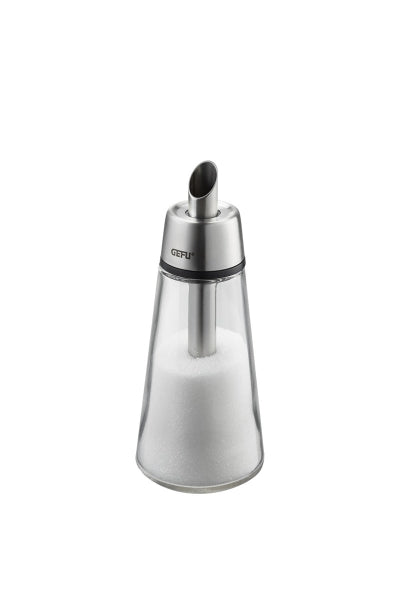 This elegant sugar dispenser allows you to measure out the ideal amount of sugar for coffee, tea or muesli.
measures out sugar easily
filling volume approx. 200 g
Ø 6,8 cm, H 17,6 cm
glass / high-grade stainless steel / plastic
dishwasher safe
With its simple, timeless design this sugar dispenser is the perfect way to sweeten food and drink at the table: the pouring spout measures out just as much sugar as desired. Thanks to its conical shape it not only looks good but also sits firmly in your hand.