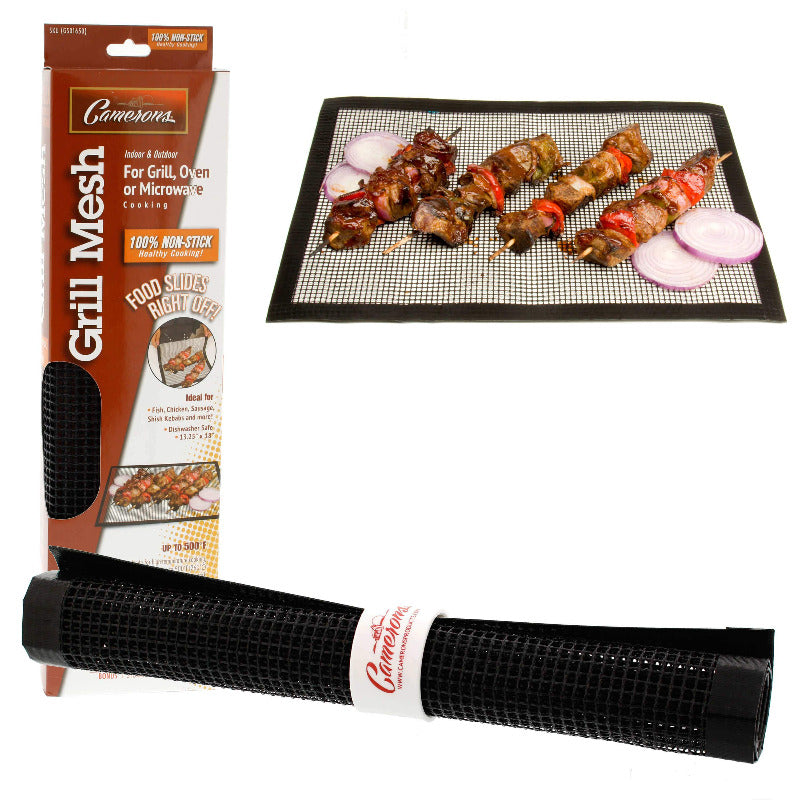 An easy way to cook and flip small items on the grill without falling through the grates. PTFE material. Resistant up to 500 degrees. Nonstick, easy to clean, and dishwasher safe. Can even be used in the oven or microwave!
An alternative to aluminum foil.
Great for cooking fish, meat, bacon vegetables, pizza and much more.
Non-stick so food slides off easily.
Good for up to 500ºF on gas & charcoal grills.
Made of PTFE (PFOA-free) non-stick material.
Reusable, easy to clean and dishwasher safe.
Measures 18" x 13" in size.
Made in China.