Deluxe fry cutter fruit wedger with two blades
Norpro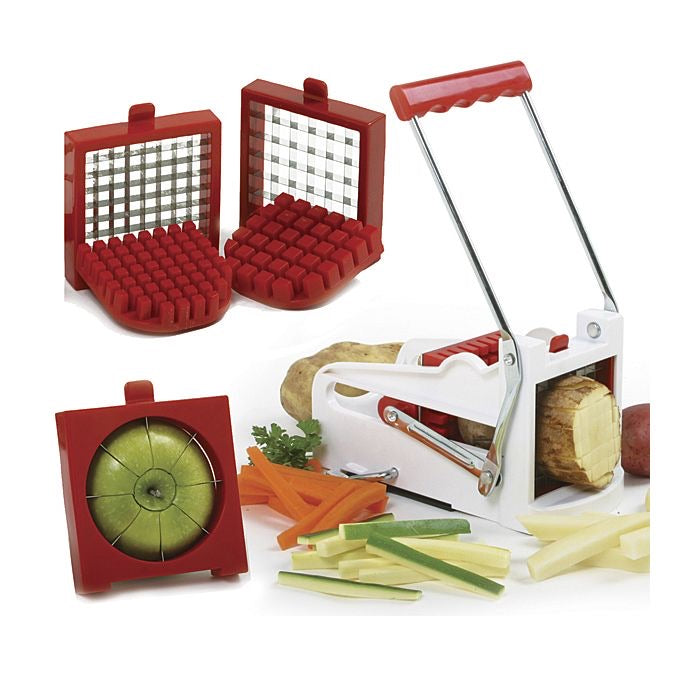 Fry up french fries restaurant style, without going out.
For sweet potatoes, parboil first before using on the french fry cutter.

The suction base keeps the cutter stable while in use.

Includes two stainless steel cutters with 36 and 64 holes and an eight segment fruit wedger. 
Efficiently slice uniformly thick or thin french fries with one simple move.

Fruit wedger easily cores and slices uniform sections.

Hand washing recommended.