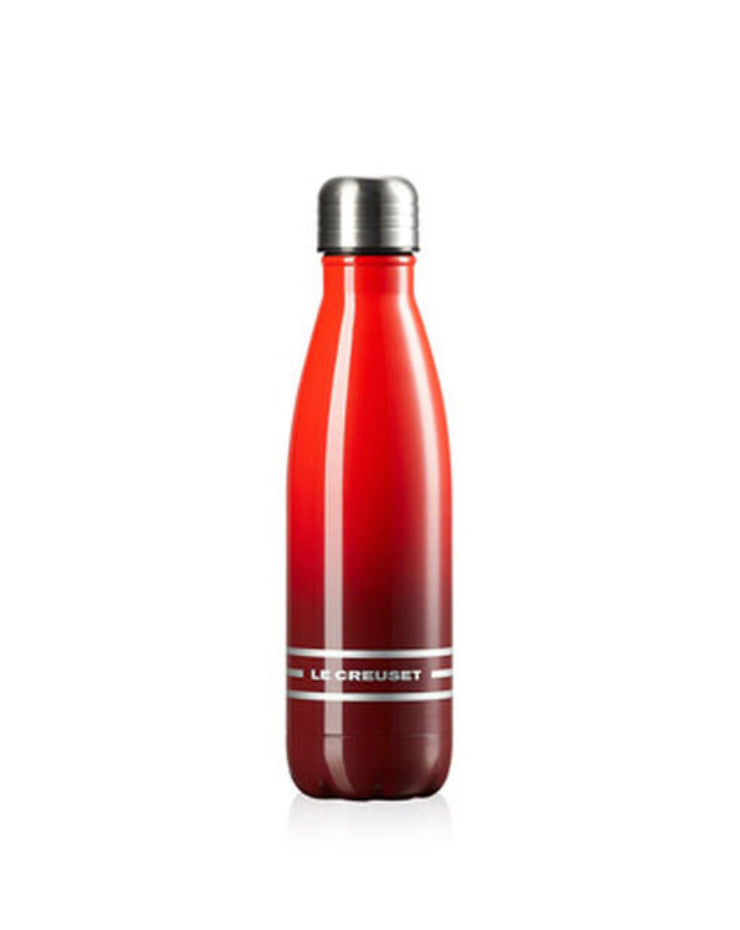 Pick your colour! Fantastic stainless steel insulated hydration bottle from Le Creuset is perfectly suited for keeping you hydrated throughout the day. This 500 ml stainless steel bottle is carefully designed to keep water or drinks cold for up to 24 hours, making it a great accessory on a hot summer's day. It also keeps drinks hot for up to 12 hours, ensuring your morning coffee or tea stays warm while on-the-go or at home. Holds 500 ml of liquid.
Crafted with high-quality stainless steel
Built to last, ensuring you stay hydrated on your way to work, school, at the gym, and anywhere else in between.
Hand-wash only using mild detergents and is not dishwasher-safe.
Rinse thoroughly after cleaning.