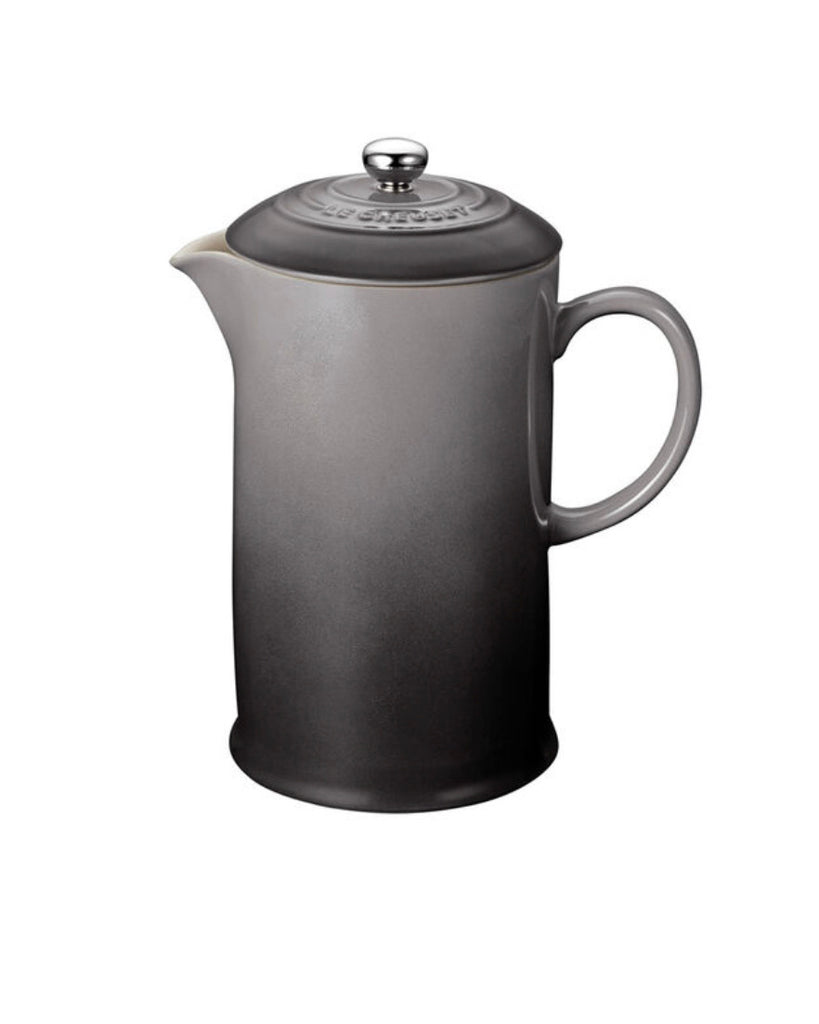 Some say coffee prepared in a French press is the way every cup should be savored. Coarsely ground coffee beans are steeped in boiling water, and then filtered away by plunging the mesh sieve through the press. Direct contact between the beans and the water means a stronger flavor. Loose tea leaves can also be steeped in a French press.
Stainless-steel plunger with mesh sieve for filtering coffee grounds.
Excellent heat retention keeps coffee warm longer than metal or glass.
High-fired stoneware is exceptionally strong.
Durable porcelain enamel-glaze finish is easy to clean and resists chips, scratches and stains.
Will not absorb odors or flavors.
Colors coordinate with Le Creuset cookware and stoneware accessories.
Dishwasher safe.