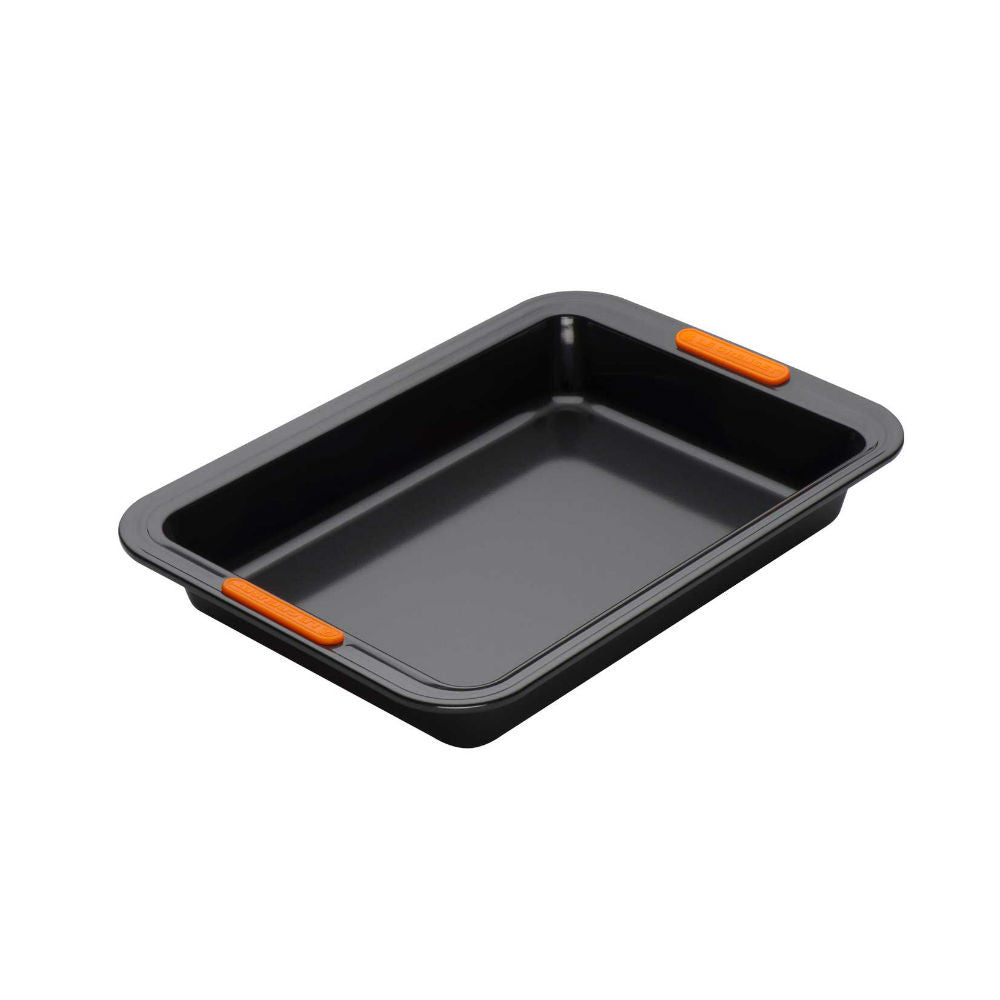 The Le Creuset Rectangular Cake Tin is perfectly suited to preparing slab cakes, focaccia, and buns. This piece of bakeware also makes for a great shallow roasting tin and can even be used for pasta bakes.
Constructed with heavy gauge carbon steel, the Rectangular Tin is built to last, offering superior heat retention and even heat distribution. Its PFOA-free nonstick coating is ideal for tackling recipes with sticky ingredients, minimizing cleanup. The Rectangular Tin features a heat-resistant silicone rim, providing a safe and secure grip when transferring recipes to and from the oven.
Ideal for preparing a variety of sweet and savoury staples, including slab cakes and buns, our versatile Rectangular Cake Tin is a great addition to your collection. It comes in two sizes to accommodate all sorts of recipes: 28 x 21 cm, and 33 x 23 cm.