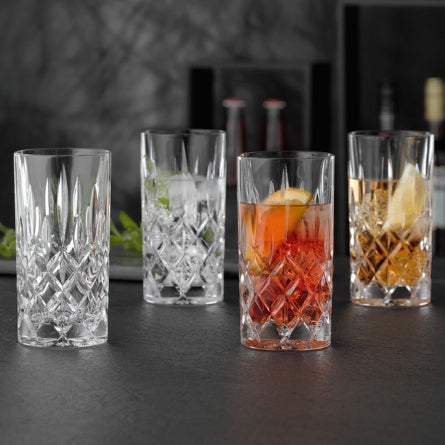 The Long Drink is ideal for mixed cocktails and non-alcoholic beverages.
Its tall shape maintains effervescence, and its generous size provides space for both liquid and ice.

The Noblesse series brings a touch of luxury to your home and celebrates the revival of classic design. Beautifully cut from the finest crystal, the products are a 'must have' for anyone who wants to bring new luster to their home.

Machine-made and dishwasher safe.

This pack contains 4 pieces.