Good Grips Silicone Jar Spatula
OXO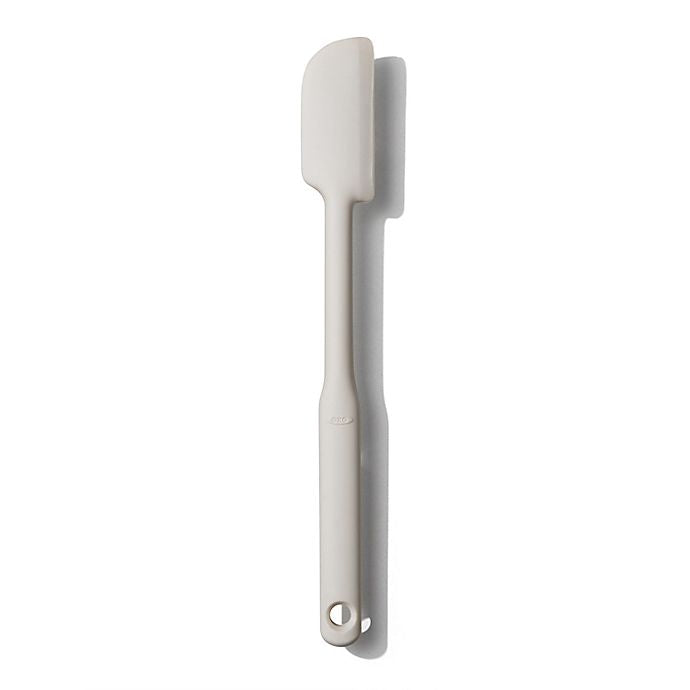 Shaped to reach food in jars of all shapes and sizes.
Perfect for reaching into jars of peanut butter, mayonnaise and more.
Silicone is heat-resistant up to 600º F (315º C).
This spatula won't discolor, warp or melt and is safe to use on coated or non-stick cookware and bakeware.
The soft, comfortable handle provides a secure grip even when hands are wet.