Madras u'Select Salt & Pepper Mills
Peugeot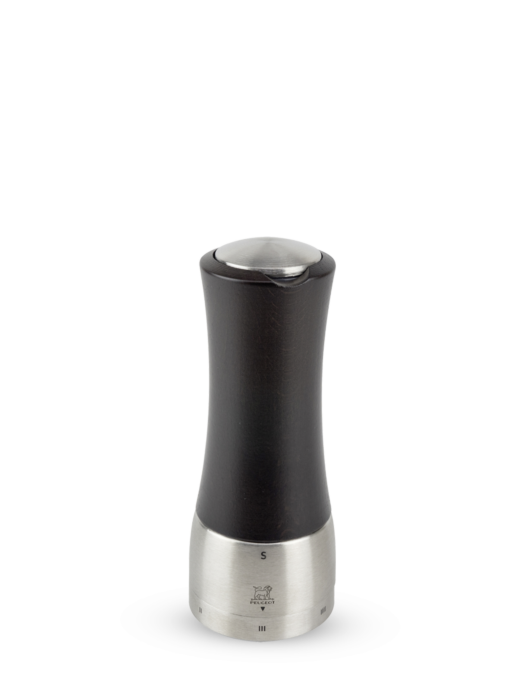 The chocolate-coloured Madras mill elegantly and modernly combines two quality materials: wood and stainless steel.

 
The perfect companion for seasoning your culinary creations, the Madras mill is extremely comfortable to use.

 
Indeed, this mill incorporates a latest generation innovation that facilitates the filling of its tank while increasing its storage capacity: the removal of its vertical central axis.

 
Another major advantage, it is equipped with the patented u'Select grinding adjustment system.

 
The grind size of the salt & pepper can thus easily be adapted to the type of dish being prepared.

 
It is equipped with the Peugeot salt mechanism, guaranteed for an unlimited period.

 
Prefer a coarse grind for your meats and foie gras.