Daman u'Select Salt & Pepper Mills
Peugeot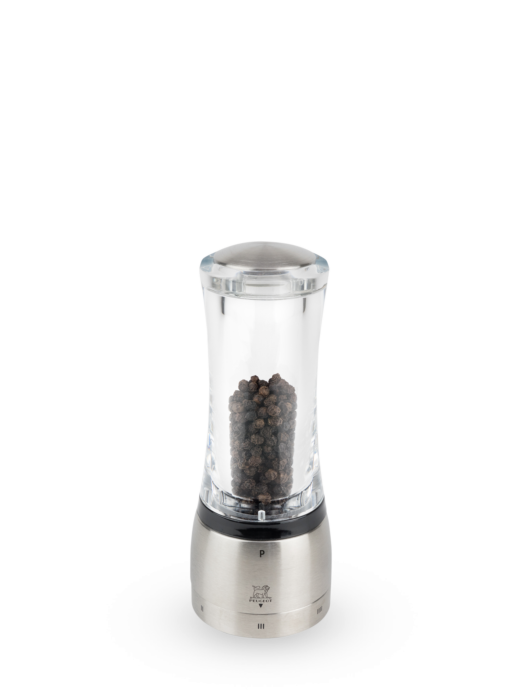 All in transparency, the Peugeot mills in the Daman collection have had its central axis lightened to fully reveal the salt crystals that make it up.

 
Its sleek design elegantly combines the transparency of acrylic with the unique shine of stainless steel.

 
It is equipped with a patented grind adjustment system called u'Select which allows you to vary the flavors by selecting a grind size of salt or pepper from the 6 possible selections.

 
Like all Peugeot mills, its steel salt mechanism is guaranteed indefinitely.