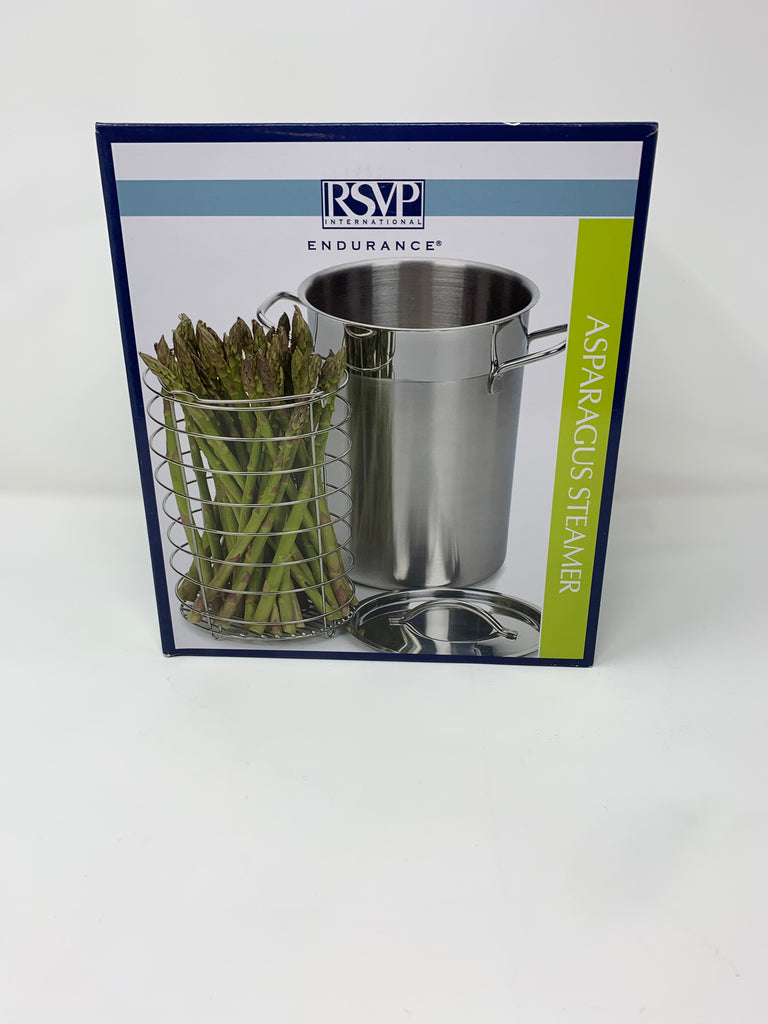 Steaming fresh asparagus couldn't be easier than with the Endurance  asparagus  Pot.
A chrome wire basket holds asparagus stalks upright allowing the stems to cook in boiling water while the delicate tips are gently steamed.
Can be used for asparagus , ears of corn or even artichokes
The stainless steel pot has a satin finish exterior with complimentary polished rim lid and handles.
All peoces are dishwasher safe