Sqr Silicon Red 9" Tongs
Danica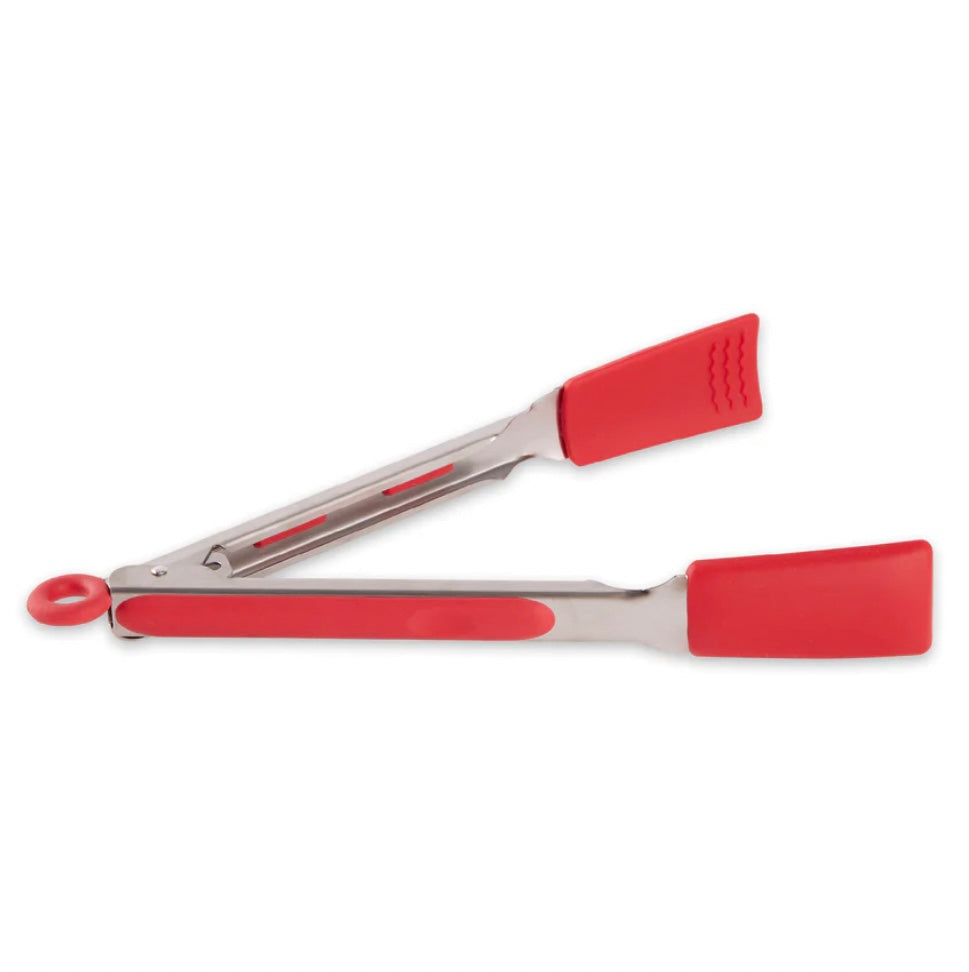 Made from high quality stainless steel and BPA-free silicone.
Non-slip silicone handles are comfortable with an indentation for your thumb and pointer finger that helps provide the perfect amount of pressure even on the most delicate foods.
Textured ends of each tip and the strong spring action makes picking up foods easy and secure.
Measures 9.75 inches long by 2 inches wide silicone end for easy grip.
Dishwasher safe. Place securely in dishwasher for easy cleaning.