Stainless steel pancake egg rings set of two
Norpro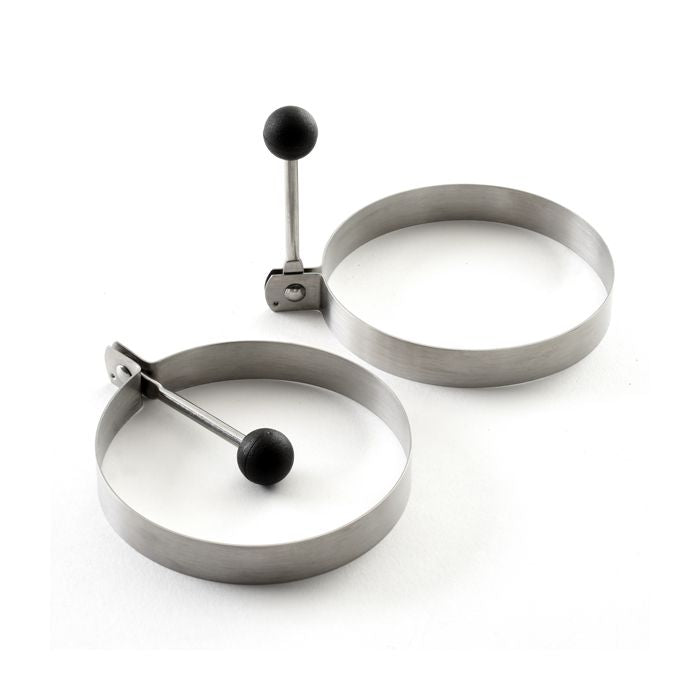 Make perfectly round eggs, pancakes, omelets and burgers. Once the bottom is cooked, remove ring and flip!

Stay cool knock down handles for easy removal from pan. Handles can be bent down slightly when using a lid. Bend all the way down for easy storage.

Also, can be used as biscuit/cookie cutters.

Easy to clean! Dishwasher safe.

Recipes and instructions included.
Instructions: Lightly coat with butter or nonstick spray before using. Place on seasoned hot griddle or fry pan. Pour 1/4 cup pancake batter or 1 raw egg into ring. Cook until egg or pancake sets. Gently remove ring and flip egg or pancake to set other side.