Wusthof Classic 8" Half Bolster Cook's Knife
Wusthof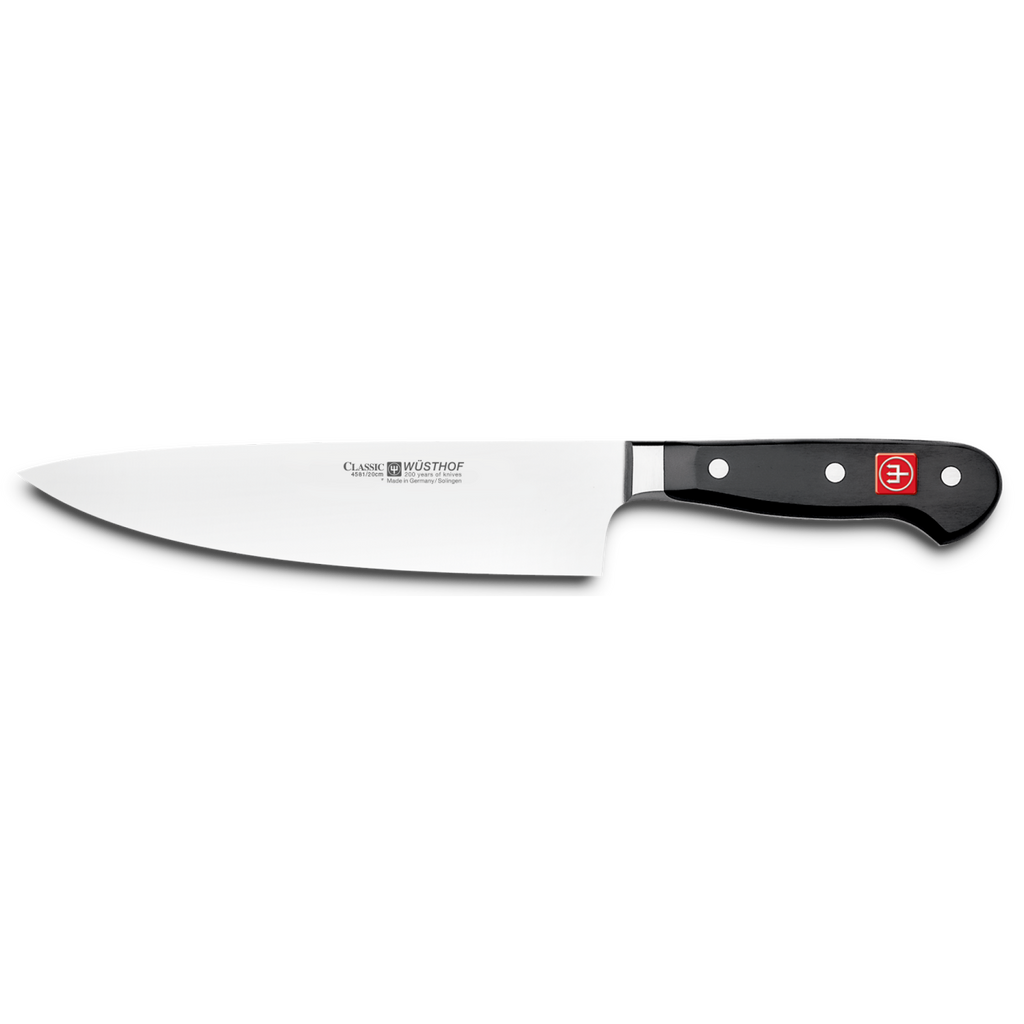 The cook's knife is the most important tool in the kitchen.
The wide, curved blade is ideal for cutting, slicing, dicing and carving.
The reduced bolster shape (half bolster) and thinner edge of the blade reduce the weight of the knife.
The reduced weight ensures fatigue-free, precise work, whilst the special bolster shape makes it possible to use and sharpen the entire blade.
Forged from a single piece of chromium-molybdenum-vanadium blade steel (X50 Cr MoV 15).
The ergonomically shaped handles – feature three durable rivets.
#4581-7/20