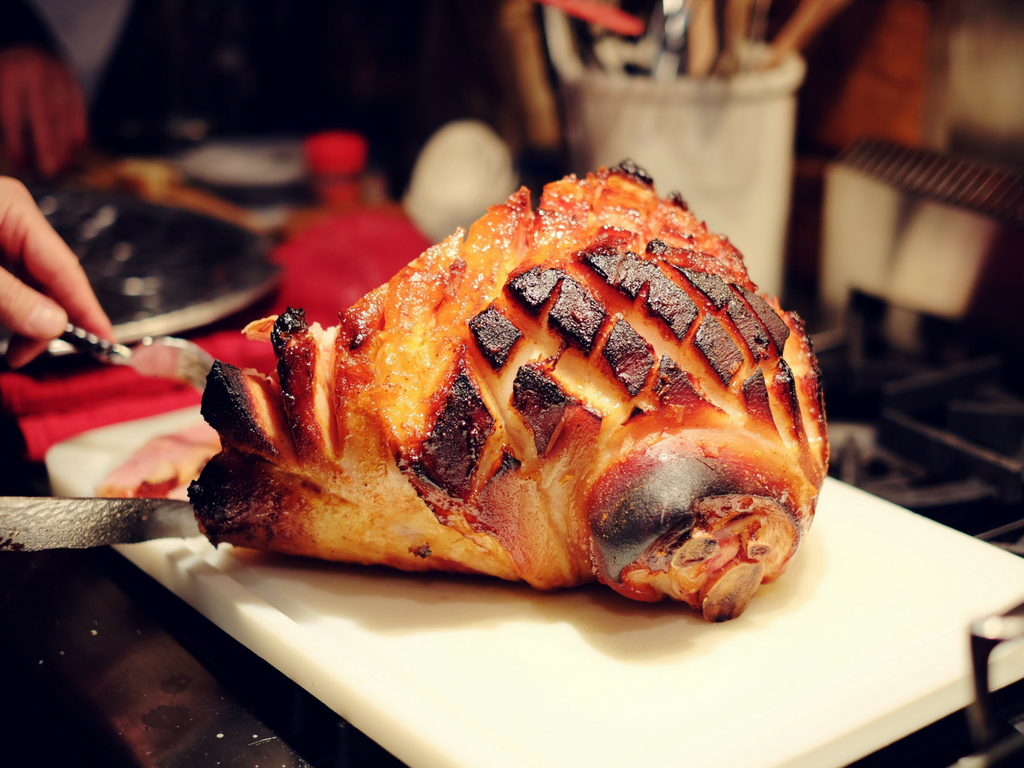 Fresh, brined, smoked, or glazed and slathered in pineapple rings—no matter how you slice it, baked ham is a holiday classic. Speaking of slicing, you ought to know how to carve a ham before you invest time and money in your holiday meal. Follow these three simple steps and you'll be plating like a pro. 
First
Trim a couple of slices off the bottom of the ham to create a flat base. This will make it a lot easier to work. Wobbly ham is no one's friend. Put the ham cut-side down on a carving board.

Second
Beginning at the narrow end of your ham, use a sharp carving knife and fork to make even vertical slices against the bone. Cut what you think you'll need and leave the rest of the meat on the bone where it will stay nice and moist.
 
Third
Cut as closely along the bone as possible to release the slices. Separate each slice and serve. Ham keeps in the fridge for a good five days, as long as you wrap and seal it properly.