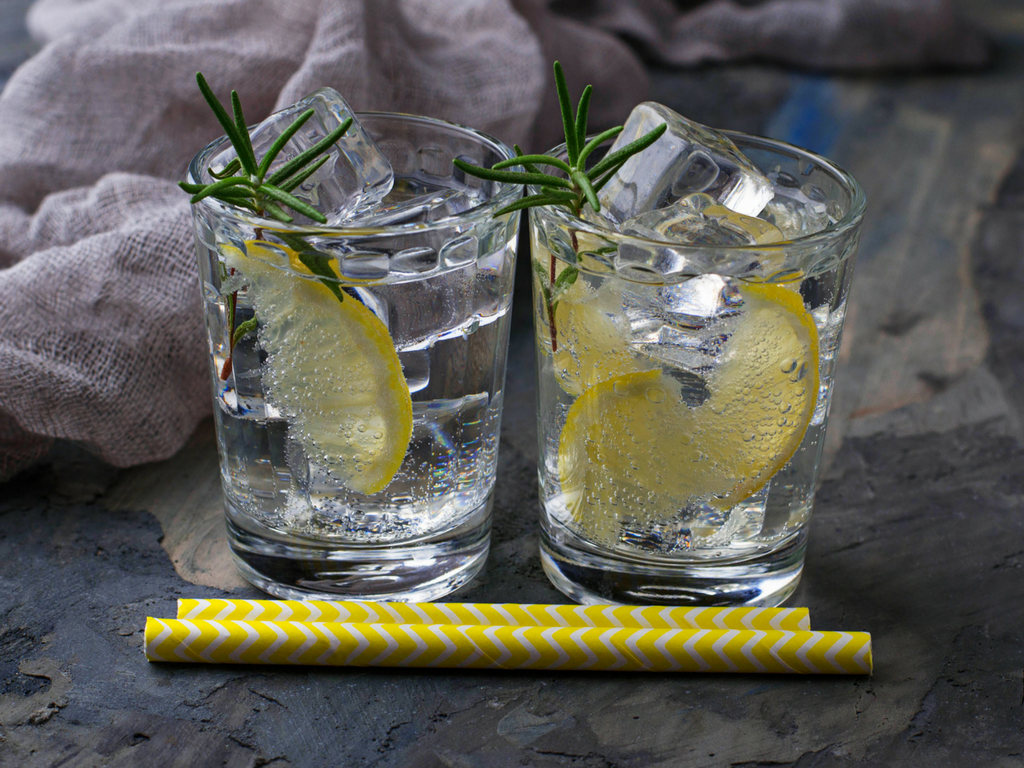 If you ask people what foods they associate with Valentine's Day, chocolate tends to be the wholly unoriginal response. Now, don't get us wrong—we adore chocolate because we're not crazy. But, there are other "love foods" to explore. Like, herbs for example. Did you know that rosemary and lavender (two of our favourite culinary herbs) have long been associated with love and romance? Lavender and love go way back. Cleopatra was said to have used the scent to seduce Caesar, young maidens of the Middle Ages sipped lavender libations to predict future husbands and it's been an essential herb in countless love charms. Meanwhile, rosemary is a symbol of everlasting love and fidelity. Old world brides wore crowns of rosemary and wedding guests drank to the bride's health with rosemary ale. Not only do these beautiful plants represent love and romance, they also go wonderfully together. Add vodka and you have yourself a delicious, herbaceous love potion worthy of your loved one's affections!
Ingredients
1.5 oz good vodka or gin  
1 oz rosemary lavender simple syrup (recipe below)
1 oz Myer lemon juice
sparkling water
Mix
Fill a low ball glass with ice. Pour in your vodka or gin, simple syrup and Meyer lemon juice. Mix, top off with sparkling water and garnish with a spring of rosemary.
Lavender Rosemary Simple Syrup
2 cups water
1  cup sugar 
4 sprigs of rosemary
1 teaspoon of lavender buds (dried or fresh)
Wash & dry your herbs. Combine water, sugar, and herbs in a saucepan. Bring the mixture to a soft boil, then simmer for 5 minutes. 
Remove from the heat and let stand for 10 minutes. Strain out herbs and pour your syrup into a clean jar, preferably one you can seal. This syrup can last from 2-4 weeks in the fridge. It's also lovely with sparkling water or in tea.