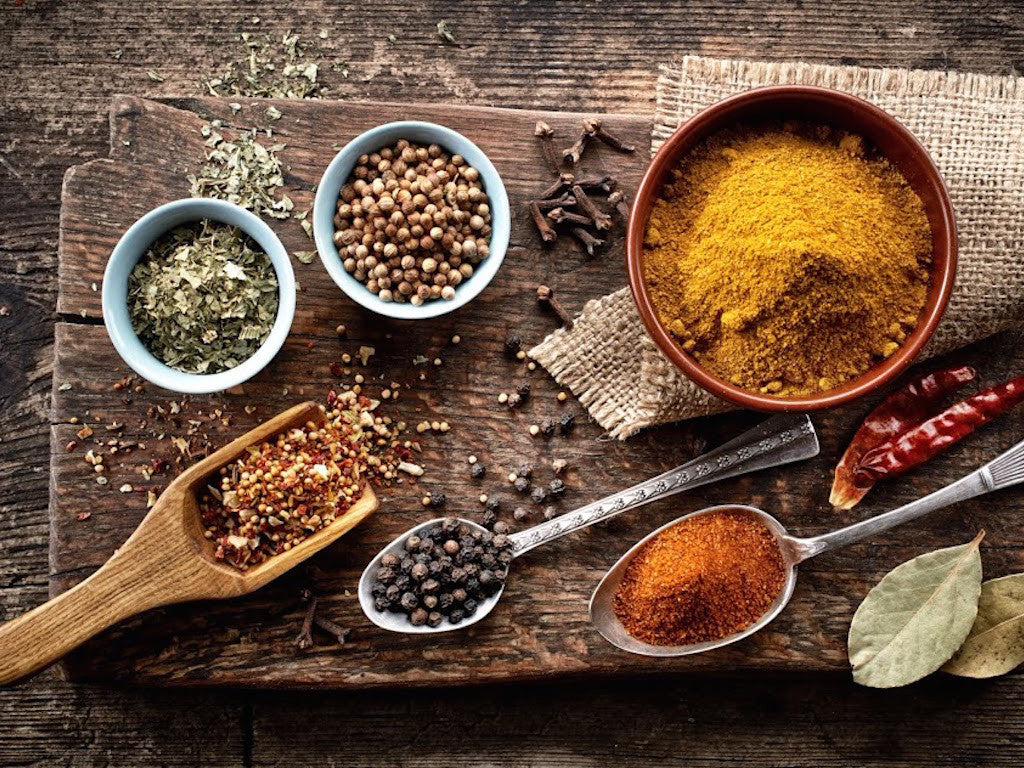 Store-bought herb and spice blends can be expensive, especially if you're looking for mixes that aren't full of additives. However, you can easily make your own custom blends at home. Explore your garden, visit your local spice shops or order herbs and spices online to start experimenting. All you really need is a mortar and pestle or a food processor, some airtight containers, and an imagination!
Curry Powder
5 tablespoons ground coriander seeds
1 tablespoon fennel powder
2 tablespoons ground cumin seeds
2 tablespoons ground turmeric
1 tablespoon red pepper flakes (for heat)
2 teaspoons ground ginger
2 teaspoons dry mustard
2 teaspoons ground fenugreek powder (for sweetness)
1 1/2 teaspoons ground black pepper
1 teaspoon ground cinnamon
Combine all ingredients in a bow and mix well. Store in an airtight container.  
Lemon Pepper Seasoning
Zest from 5 organic lemons
6 tablespoons of whole peppercorns 
5 tablespoons Himalayan salt or sea salt
Zest lemons and spread the fresh lemon on a baking sheet and allow to dry out in the oven on the lowest setting. If you're oven stays hot, prop open the door and keep an eye on things. The zest should be dry in about an hour. When the zest is completely dry, mix it with the salt and peppercorns in a food processor until well combined. Store in an airtight container. 
Herbs de Provence
3 tablespoons dried thyme
2 tablespoons dried savoury
1 tablespoon dried oregano
3 teaspoons dried rosemary
2 teaspoons dried marjoram
1 tablespoon dried lavender flowers
Combine herbs, and store in an airtight container.